Cooper experiments with his serve & volley. Does it pay off?
On the 22nd and 23rd of June I played 2 amateur tournaments, one in Zhongshan (22nd), and an ATA tournament in Guangzhou (23rd). I wanted to use these tournaments as an opportunity to practice serve and volley, so I would serve and volley on every first serve but stay back on most second serves.
 
I arrived at the university where the Zhongshan tournament was held at 9:00am. My first match started at 10:00am, which I won 6-2. I won the next match 6-2. I won both my third and fourth rounds 6-1. The fifth round (which was the semi-final) I lost 6-3. My serve and volley tactic were mostly successful. Until that last set, my serve hadn't been broken once which has been a reoccurring problem for me.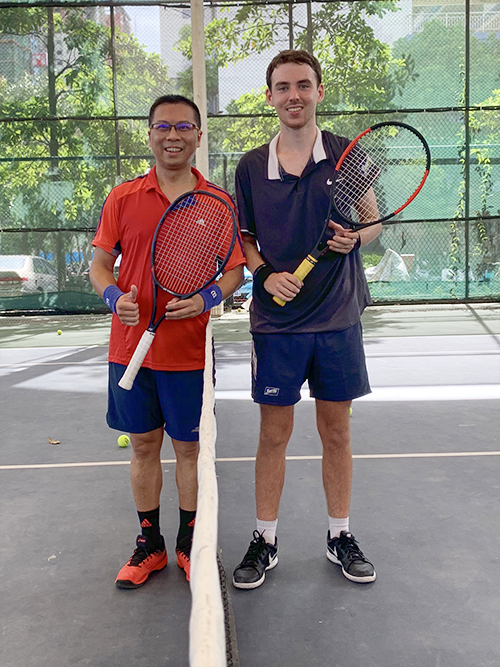 My second tournament started at 2:30pm. My first round was a walkover (my opponent didn't show up for reasons I don't know). Because of this I had the opportunity to watch the player I would be playing in the second round play his first round. He had a great first serve, good forehand and was fast. I got broken early in the set after hitting 3 volleys in the net in that game, but was able to break him back. At 5-4 I was able to break his serve a second time and win the match 6-4. My third round was against a player who didn't have the powerful serve or groundstrokes of my last opponent, but who was consistent and was difficult to hit a winner against. The match was very frustrating for me and I ended up losing it 6-3.
Overall, I think the serve and volley experiment was a success. I won my first 4 rounds in Zhongshan without getting broken once which would have been unheard for me even a few months ago. The 2 players who beat me in these 2 tournaments were also much better at returning my serve than all the other people I had played, which I think is one of the main reasons why they beat me. It was relatively easy for me to hold serve in all the other matches because my opponents struggled to hit their returns in. The 2 players I played in the semis missed a few returns, which meant I had to hit more volleys. This to me shows that I need to work on my volleys so I don't have to rely on my serve to win matches.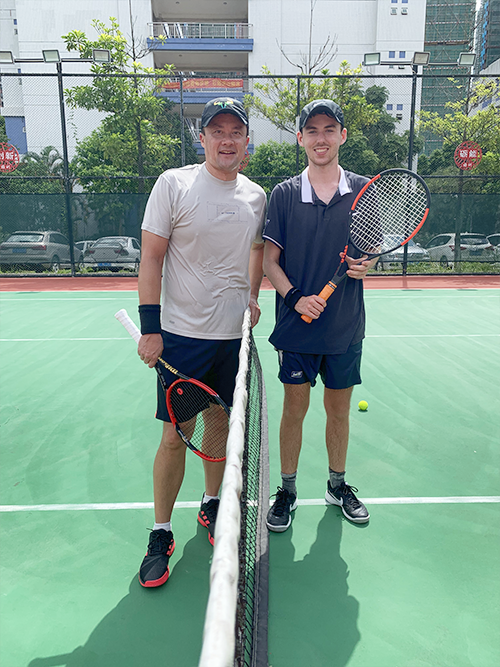 This July I will be relocating to Melbourne, Australia and won't be playing any tournaments in China for the foreseeable future. I will be training in Melbourne Park which is next to the Australian Open courts. During my time in Melbourne I will be focusing on improving my serve and volley because I believe it's a tactic I can turn into a big strength for my game.