Geplaatst op
Door Cooper Rowlands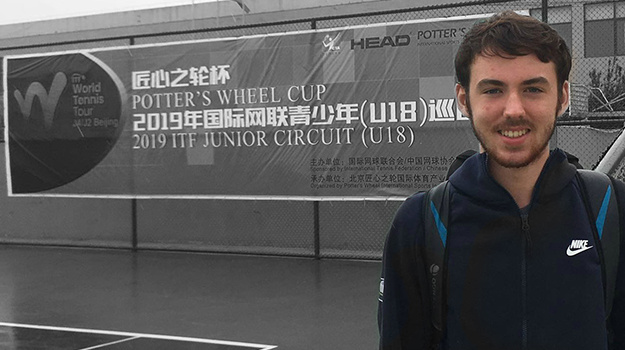 Cooper Rowlands is working hard every day to become a better tennis player. Let's follow his story.
On the move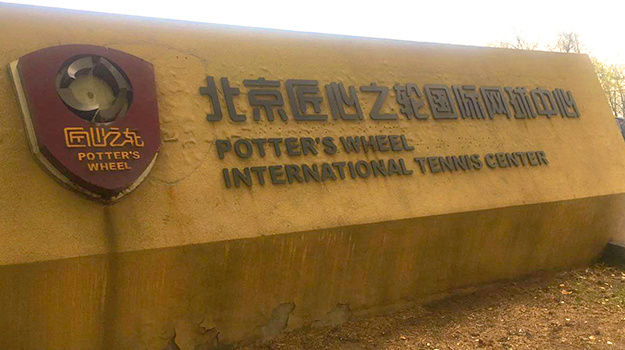 On the 28th of April I played an ITF (International Tennis Federation) junior tournament in
Beijing.

I took an overnight train from Zhongshan to beijing on the 26th. The day before the
tournament I intended to practice at one of the courts where the tournament would be
held, but unfortunately it rained the whole day. Luckily I was able to practice the morning of
the tournament with another player before my match started.
Round one
My first round was at 10:00am. My opponent was a chinese teenager named Wang
Jingsong. My original game plan for the match was to focus on hitting all my groundstrokes
deep and be as consistent as possible. Most of the players that I saw play at the
tournament hit with more power than me, but missed often. I thought if I could stay
consistent but hit well enough to not give my opponent easy shots, I could win.
Unfortunately, the player I played that day not only hit the ball harder than me, but also
missed much less than most of the players at the tournament.
Forging tactics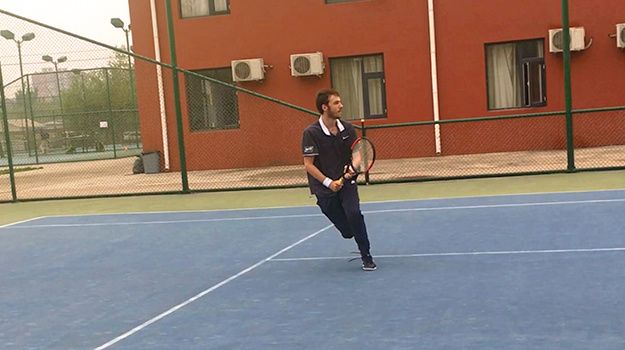 Before I knew it I was down 5-0 in the first set. My game plan had completely failed. I
decided to be much more experimental for the last game of the first set. At 5-0, I did serve
and volley every single point of that game. Surprisingly, I won that game but still lost the
set 6-1. I decided in the second set to continue serving and volleying almost every point
because it was the only strategy that seemed to work. I ended up losing the second set
6-1 as well.

Looking back on that match, what I should have done was try to be more aggressive with
my forehand and move him around and do serve and volley only occasionally. Instead of
changing what I was doing at the baseline, I abandoned the baseline entirely which was
maybe too much of an adjustment. Still, I want to keep practicing serve and volley because
I noticed that even the better players of that tournament didn't have an especially good
return of serve, which I can use to my advantage in my next ITF tournament.