Geplaatst op
Door Cooper Rowlands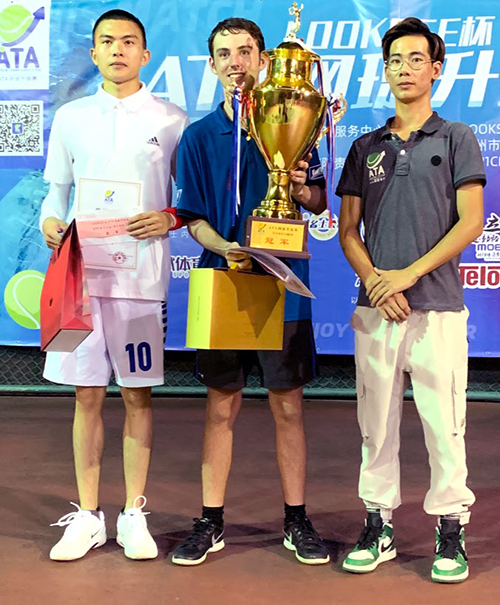 On the 26th of May I won an ATA (Amateur Tennis Association) tournament. I played a total of 5 matches that day, all of which were one set matches.


I arrived at around 3pm. I expected to at least have half an hour to warm up before my first match, but because both me and my opponent were at the tournament, they decided to have us play right away. I lost the first 2 games but after I started to feel warmed up the match became a lot easier and I won 6-2.


My second match also went very well, I won 6-0. Again, I expected to have some time before my third match but because me and my opponent happened to have both finished our second rounds, they started us early again. I didn't matter though because I won that set 6-2 as well.
Toughest fourth match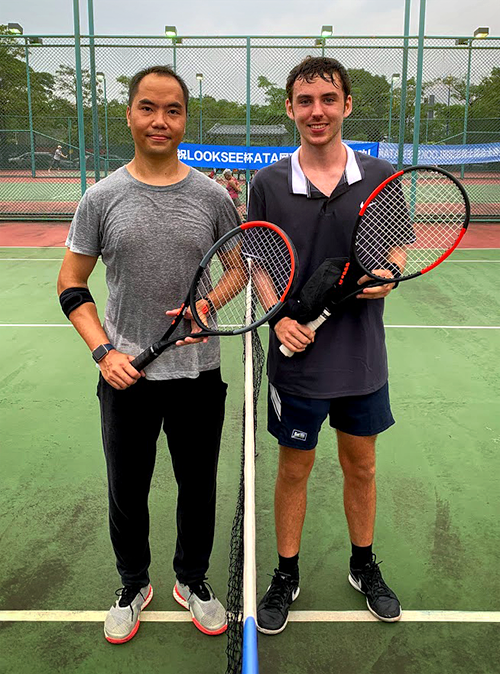 My fourth match was by far my toughest of the day. I felt fatigued for most of the set, mostly because I had eaten just before the match and didn't have time to digest the food (the match started earlier than expected yet again). The player I was playing was a counterpuncher, who would constantly hit the ball slow and short enough for me to hit a winner or approach shot off of. However, my approach shots were very poor during the set and I missed many of them. Also, unlike all the other players I had played that day, my opponent in the semi-final missed hardly any returns off my serve. We both broke each others serves a few times until the score was at 6-6, where we played a tie-break. Even though I was losing for most of the tiebreak, I still managed to win it 7-5, winning the match.
The finals
The finals of the tournament was much less stressful for me than the semi-finals. My opponent was trying to play more to my backhand because he knew it was my weaker side. In response, I tried to hit more to his forehand because that meant if he wanted to hit to my backhand he would have to attempt a riskier down-the-line shot. My opponent in the finals also struggled to return my serve, making holding serve for me very easy. I won the set 6-2.


I'd say the main factor in me winning this tournament was my serve. While it's still not a strong serve, it isn't as much of a liability as it was before. Usually in tournaments I struggle to hold serve, regardless of how good my opponent is. But in this tournament only one of my five opponents broke my serve more than once, which is probably a big reason why he was so much more challenging for me than the other players. Hopefully I will be able to play as well in my next ITF tournament as I did in this tournament.